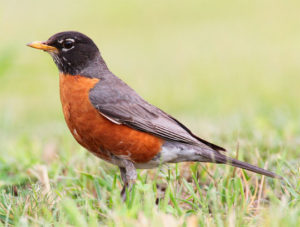 Spring is here and so are the harbingers of fall, the new schedules for the next school year. And this year, Housatonic Valley Regional High School is changing its schedule to accommodate the implementation of personalized learning. However, it is always good practice to look at what exists now. The current schedule at Housatonic is a four day cyclical schedule with special periods specially inserted on Monday and Wednesday. The extra periods are used for activities or monthly for the meeting of learning teams, or socialization. The subjects in each class move about during the week. Good learning is habit forming and nothing could be so far from good habits than this schedule.
Class begins at 7:50 a.m. although teachers must be present 15 minutes before that time. The last bell rings at 2:25 p.m. for a total of 395 minutes or 6.58 hours. Classes are variable in length, from a long of 70 minutes to a short of 42 minutes, except during lunch. Approximately 10 minutes is used to move students between classes, usually across the building because teachers are centrally located by subject. On Monday, 35 minutes is inserted for an activity period (as the third period in the day) by taking time from the other class periods. On Wednesday, another 35 minute period is inserted which is used at least once per month for Personalized Learning Portfolio (PLP) preparation. Lunch is jammed into the fourth period which is a combination of lunch and class depending on the student's schedule.
The teacher's schedule depends on the rotating block of classes four days long. Each particular subject is taught three times during each four days. The blocks seem to rotate across four weeks.
Teachers may have five classes to teach in a day, as on Tuesday in this example week, or four classes, or even three. In any event, they typically have five different subjects to teach over the week. On three of the four days, they will have a duty period which can be as a monitor for a study hall, or student intervention, or another activity assigned by the Principal. Every teacher also has a PLP group of about eight students. The free period may be used for collaboration with other teachers, if the schedule works out that way.
Chairmen of each of the school departments (there are nine) only have four subjects to teach rather than five. Teachers with unresolved conflicts may also have only four subjects to teach.
Teachers with a full schedule of five subjects teach an average of 3.84 hours per day. Teachers with only four subjects teach an average of 2.84 hours per day. Each teacher must have some planning time per day, usually 80 minutes.
Student schedules are extremely individual with up to 7 subjects, though only up to 6 per day. Conflicts frequently limit choices. Many students limit their schedule to 5 subjects. And every week is different.